Mortgage Blog
Getting you the mortgage you deserve
What to do when bank say NO to close deal
May 2, 2021 | Posted by: Adarsh Chawla
What to do when bank say NO to close deal ?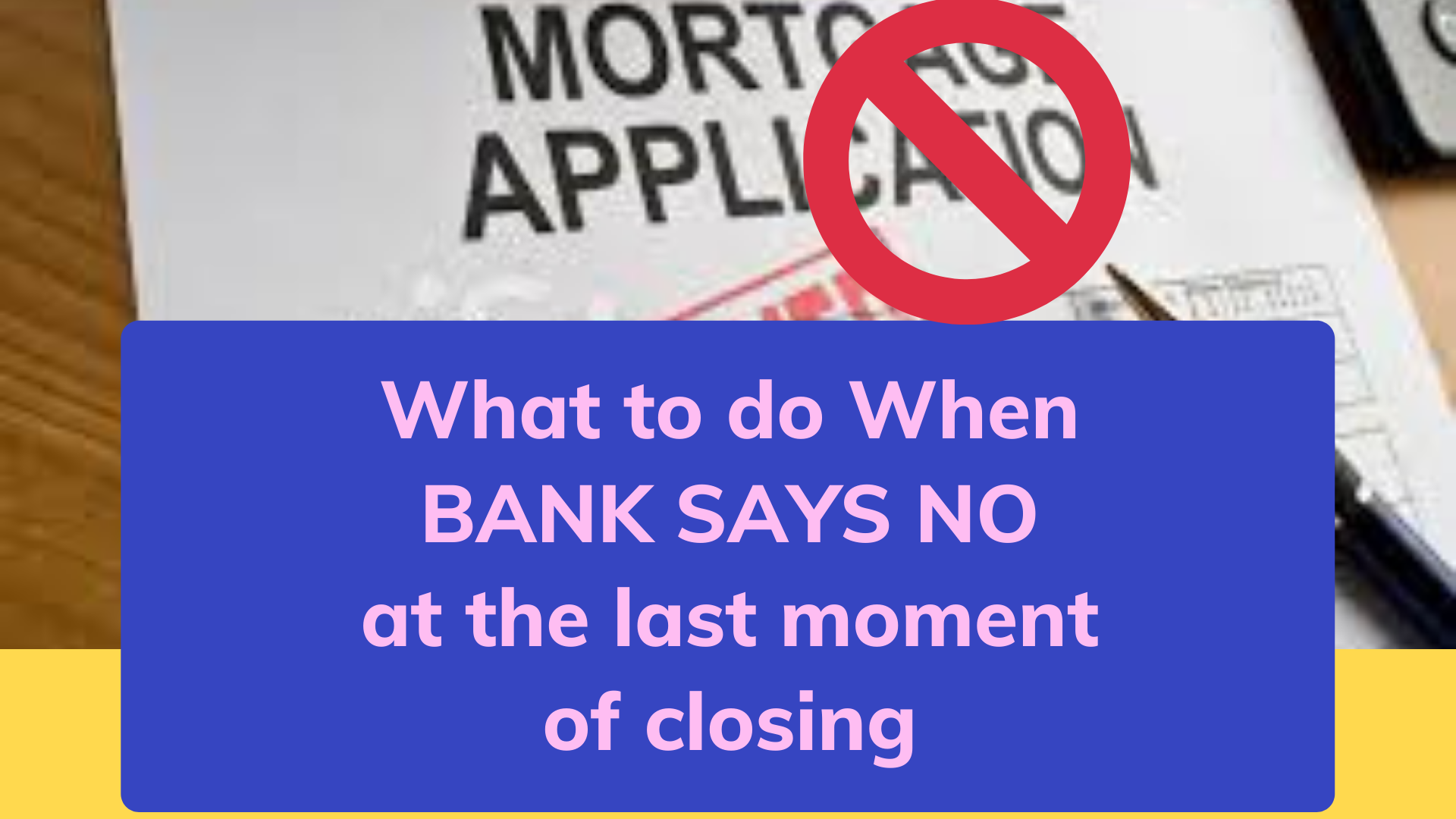 You bought your dream home, did all hard work, You are on Cloud 9, You purchased furniture , informed all friends and family, ready to move in on closing day and Lawyer called and said Big bank say NO , because of small missed payment 1 year ago or You purchased furniture on credit and GDS/ TDS don't match any more or Down payment is in account for only 60 days or any reason.....
Now its going to be Nightmare's situation for you .
1. You Lose purchased House
2. You Lose Deposit.
3.You gave Notice to Previous place, No Place to live after closing date.
4.jeopardize your current house sale.
5.Seller will sue buyer and ask for compensation.
In this situation contact me , If you have 15-20% Down Payment I can close your deal within 48-72 Hrs. I have access to Private Lenders , Private lenders accept Any Income and Any Credit. They are really DEAL SAVERS .
Private mortgage is a Temporary Mortgage , which can help to quick closing and you can buy time to shop for getting mortgage from A/B lender with great rates later. If you or someone you think need my help for Private First and Second Mortgage call me.


Last Minute Mortgage is Possible
Private First Mortgage @ 5.99 % Interest up to 80% LTV ( Immediate closing)
Second Mortgage @6.99 % Interest ( 80% LTV) OR 10.99 % (85% LTV)
Prime, Sub-Prime and Private 1st, 2nd, 3rd Mortgages Specialist
Direct : 4162753965Adarsh Chawla , Mortgage Broker
NVR Mortgages ( FSRA # 11055)​
https://www.anyincomeanycreditmortgages.ca/
'We appreciate your referrals, please feel free to forward my contact information for any Mortgage needs'