Mortgage Blog
Getting you the mortgage you deserve
The truth about Zero Down Payment to buy House
August 13, 2022 | Posted by: Adarsh Chawla
No Money down Mortgages : How do they REALLY work?


Is it possible to Buy or invest in real estate without putting in your own cash? And even if it's possible… is it a good idea? To answer that question, I've taken a closer look at a couple of the zero down payment loan programs to see what is really being offered, what the requirements are, and what some possible pitfalls may be.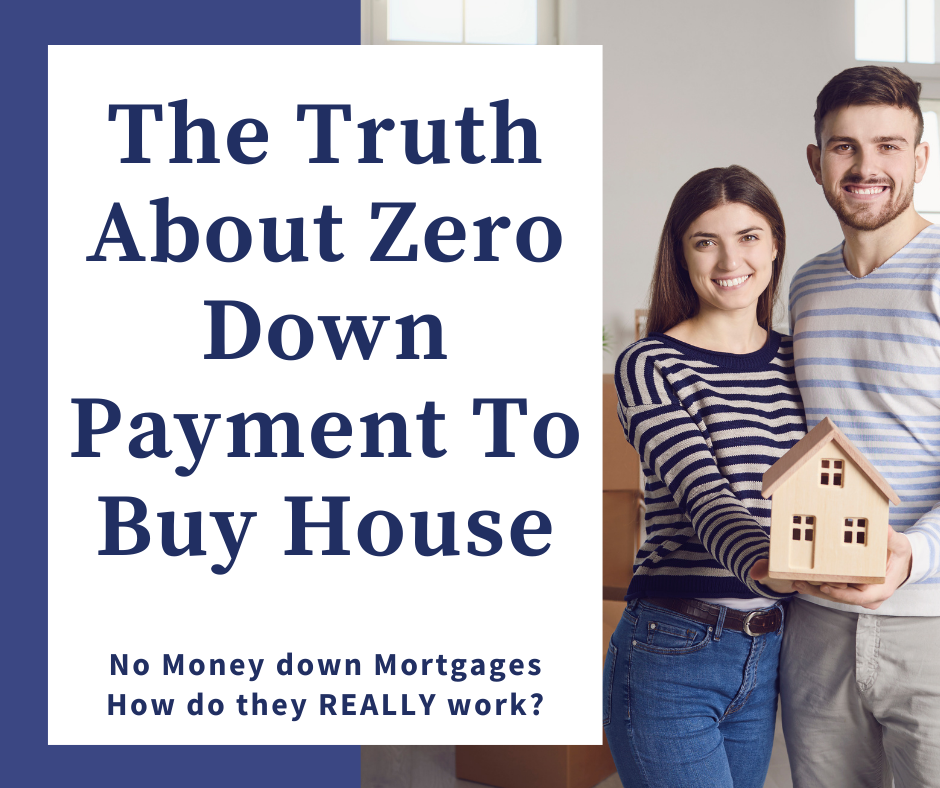 Example 1: Sagen ( Genworth)
Genworth's program for those with high credit scores, stable employment ( Self-employed Not Covered), , excellent income and Credit score more than 680+
The funds to pay for the down payment can come from a variety of non-traditional sources such as personal loans, lines of credit, credit cards, and gifts from non-immediate family members.
The required debt service ratios are as follows: GDS 39%/TDS 44%. A critical factor to keep in mind is that the borrowed funds you use to finance your down payment must be included in the TDS calculation.
Example 2: (Pre-construction)
You bought Pre-construction condo 2 year ago for $500,000 and paid down payment (10%-20%) and Condo is worth more than $600,000 and you need to close . You can borrow up to 80% of their Now Appraised value which is 100 % Financing ($500,000) and get back your paid Down payment to reinvest in Next Project.

If you do find a no down payment loan program, determine if it is a good option for you. The answer probably depends on why you need a zero down payment loan.

We have wide range of Mortgage lending Products with Banks, B lenders , and Private Lenders.
A and B lenders charge Excellent interest rates but you need to fulfil their criteria. (GDS/ TDS) and Stress test.
Private lenders are the most flexible lender for your Immediate Needs. They don't have Any GDS/ TDS, No Stress test. They will try to help you.
To discuss your mortgage needs call me :


Prime, Sub-Prime and Private 1st, 2nd, 3rd Mortgages Specialist

Direct : 4162753965

Adarsh Chawla

Principal Broker ( FSRA # M10001794)

Any Income Any Credit Mortgages (FSRA Lic # 13448)

www.anyincomeanycreditmortgages.ca